Laboratory of Medicinal and Organic Chemistry
The Laboratory of Medicinal and Organic Chemistry was established at the newly founded Institute of Molecular and Translational Medicine at the Faculty of Medicine and Dentistry of Palacký University in Olomouc in 2010. 
The laboratory currently consists of two separate research groups. In general, we focus on the synthesis of new organic molecules, most of which are useful in biological and medical research. The main part of our research is modern organic synthesis in solution and on solid phase, parallel synthesis, synthesis on micro and macro scale, targeted synthesis. We focus on biologically active compounds, especially natural substances, components of living systems and their analogues, heterocyclic compounds and other molecules with possible applications in medicine. Special attention is paid to chemical modification of molecules to optimize their pharmacological parameters, bioavailability or activity. An integral part of our research is the measurement and analysis of physical and spectral data of these compounds, on the basis of which their structure can be determined. In the field of medicinal chemistry, we mainly investigate the interactions of molecules with living organisms and their mechanism of action. For this purpose, we create labelled molecules and molecular probes, trying to visualize them in cells. Therefore, we also focus on various bioorthogonal reactions. We collaborate with scientific teams both within the Czech Republic and worldwide on many of our goals.
An integral part of our research is the training of young students and researchers who have the opportunity to work on state of the art equipment and regularly gain experience on internships abroad and present the results of their research at international conferences.
Research interests
Studies of organic reactions, multicomponent reactions, catalyzed reactions, development of new molecules. 
Elucidation of the structures of new molecules. 
Development of small molecules as potential innovative therapeutics or theranostics – in close collaboration with the Laboratory of Experimental Medicine. 
Drug optimization, prodrug synthesis, biorthogonal reactions and synthesis of labelled molecules (e. g. fluorescent or non-radioactive isotopes). 
Natural compounds and their semisynthetic analogues – isoprenoids, nucleic acids components, saccharides etc.
Compounds with anti-cancer, neuroprotective, anti-inflammatory and other biological effects. Drug delivery systems. 
Selected publications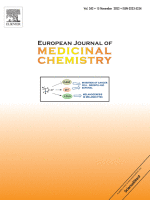 Triterpenoid pyrazines and pyridines - Synthesis, cytotoxicity, mechanism of action, preparation of prodrugs. European Journal of Medicinal Chemistry. 2022, 243, 114777, ISSN: 0223-5234, PMID:
36174412
,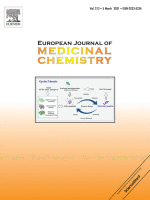 Novel pentacyclic triterpenes exhibiting strong neuroprotective activity in SH-SY5Y cells in salsolinol- and glutamate-induced neurodegeneration models. European Journal of Medicinal Chemistry. 2021, 213, 113168, ISSN: 0223-5234, PMID:
33508480
,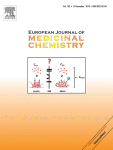 Design and synthesis of pentacyclic triterpene conjugates and their use in medicinal research. European Journal of Medicinal Chemistry. 2019, 182, 111653, ISSN: 0223-5234, PMID:
31499360
,