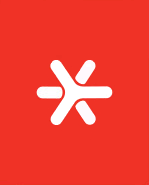 Groups: BACHELOR STUDENT, LEM, MASTER STUDENT
Master training
Significance assessment of gene variants identified by next-generation sequencing associated with inherited cardiomyopathies
Status: Graduated from 2017 to 2019.
Bachelor training
High-throughput sequencing and its use for identifying inherited causes of cardiomyopathies
Cardiomyopathies are illnesses of myocardium connected to myocardial dysfunction. Some are connected to high risk of life treating arrhythmia and already first manifestation could end in sudden death. The most frequent type of cardiomyopathy is dilatation cardiomyopathy (DM). In many cases the causative of disease is unknown. In part of the patients, the inheritance of genetic variation or mutation could play a role in pathogenesis. The aim of this works is the study and identification of inherited forms of DM using high-throughput sequencing on Illumina MiSeq platform.
Status: Graduated from 2013 to 2016.