Journals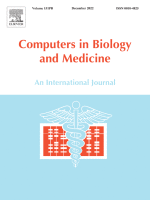 Characterization of drug effects on cell cultures from phase-contrast microscopy images. Computers in Biology and Medicine. 2022, 151, 106171, ISSN: 0010-4825, PMID:
36306582
, Amino-BODIPY as the ratiometric fluorescent sensor for monitoring drug release or "power supply" selector for molecular electronics. RSC Advances. 2019, 9(43), 25075-25083, ISSN: 2046-2069, PMID:
35528670
, Betulinic Acid Decorated with Polar Groups and Blue Emitting BODIPY Dye: Synthesis, Cytotoxicity, Cell-Cycle Analysis and Anti-HIV Profiling. Biomedicines. 2021, 9(9), 1104, ISSN: 2227-9059, PMID:
34572290
,
Books & book chapters
Reporters for subcellular localization and image analysis , 1.vyd., Olomouc, Palacky University, 2021, 19, 141-146, Dedication: LO1304, ISBN: 978-80-244-6049-9,
Master mentorship

Development of DIA method useful for plasma proteomic profiling of large sample cohort
Status: Ongoing from 2022.
Bachelor mentorship

Spectroscopic characteristics used drugs and their use in the identification of molecular targets
Status: Graduated from 2016 to 2018.

Reporter lentiviral systems for subcellular localization
Status: Graduated from 2019 to 2020.